Micropro your Computer Support
NEWS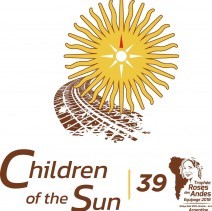 From the 15th to the 26th of April 2018, the 5th edition of the Roses Trophy of the Andes, a rally raid in the Argentine desert..
To reconnect with the tradition of rallies of yesteryear, no GPS, but navigation to the map and compass.
Particularity of this rally, the crews are exclusively feminine.
Throughout these 4,000 Km, Micropro has chosen to support crew # 39, composed of two very dynamic young sisters.
The official website of the Rose Trophy of the Andes
We are an IT service provider based in Abidjan, Côte d'Ivoire, which offers solutions tailored to your needs (maintenance and IT support, hardware sales, network audit, security ...).
MICROPRO is also specialized services in the latest technology.
You want to optimize your physical equipment through virtualization, we offer the most famous applications in this field with VMWARE in version 6. And for complete solutions key in hand, and discover the vStart VRTX DELL ranges.
You like to save simply and effectively your virtual environments, we respond to your request with VEEAM solutions with the new version 9 for VMware and Hyper-V.
You want to protect your network or your computer against viruses and all malicious they may suffer, we offer the best solutions and BITDEFENDER antivirus protection.
You need a backup system for your data and applications, we are looking for you or one of SYNERWAY or ARCSERVE solutions.
You want a professional color laser printer, we sell and ensure the after sales service of XANTE range.
Whether you are an individual, SME, large enterprise or public sector, Micropro accompanies you in your projects.